1. The World of the Married (2020)
Rating: 28.371%
TV Channel: JTBC
A revered medical doctor's seemingly perfect life is overturned when she discovers her husband's infidelity. In her pursuit to retaliate against his betrayal, a bitter back-and-forth ensues between the two as they both seek to exact revenge on the other. The World of the Married smashed TV ratings after its finale episode rated at 28.37%, breaking its own record of 24.44% which it had set just an episode prior.
Starring: Kim Hee Ae, Park Hae Joon, Han So Hee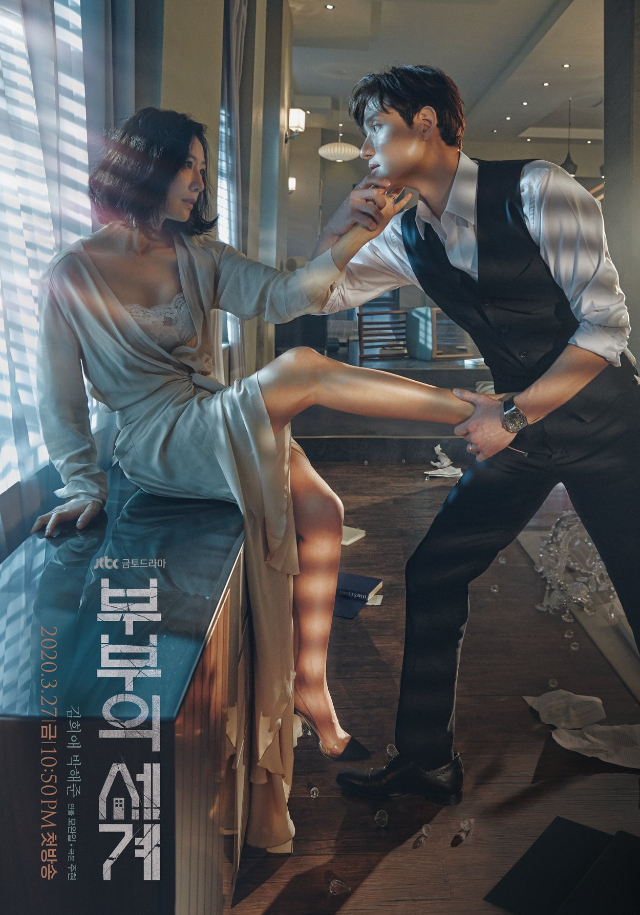 2. Sky Castle (2018)
Rating: 23.779%
TV Channel: JTBC
This satirical drama revolves around four housewives residing in the exclusive residential area of Sky Castle. Ruthlessly ambitious, the women will stop at nothing to get their children into Seoul National University.
Starring: Yeom Jung Ah, Lee Tae Ran, Yoon Se Ah, Oh Na Ra, Kim Seo Hyung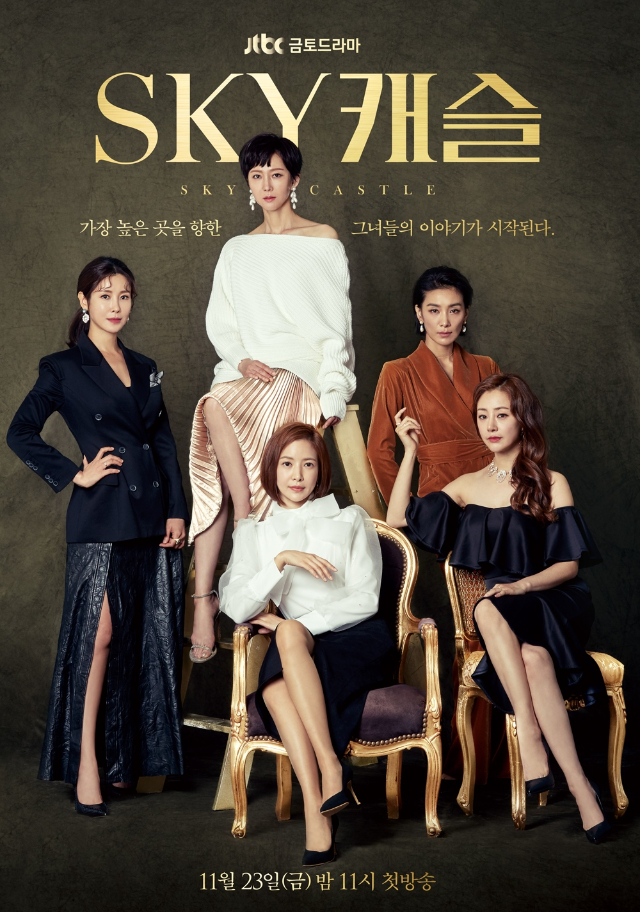 3. Crash Landing on You (2019)
Rating: 21.683%
TV Channel: tvN
The lives of a South Korean heiress and a North Korean military officer collide when the former lands into North Korean territory after a paragliding accident.
Starring: Hyun Bin, Son Ye Jin, Seo Ji Hye, Kim Jung Hyun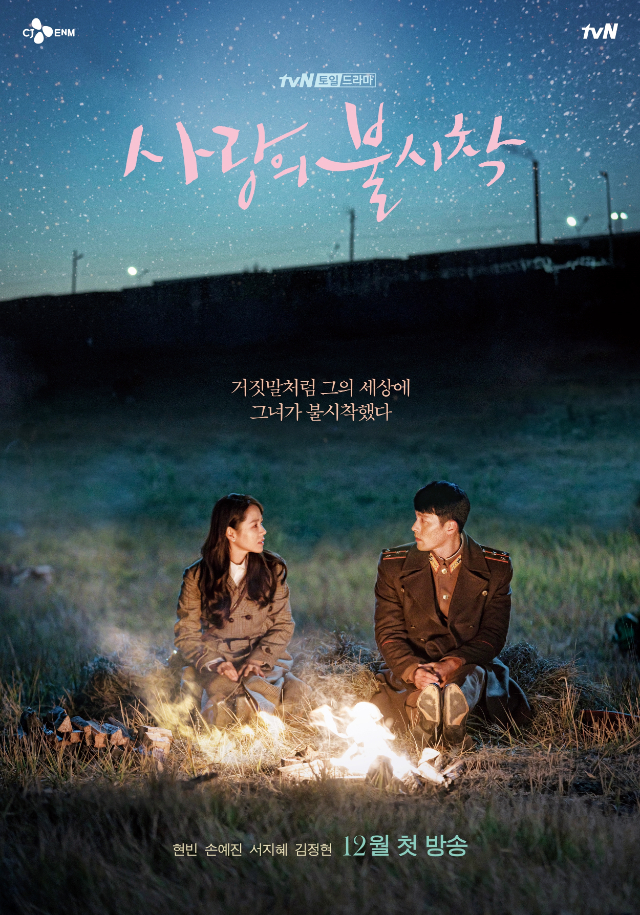 4. Reply 1988 (2015)
Rating: 18.803%
TV Channel: tvN
Five childhood friends who live in the same neighborhood of Ssangmundong rely on each other as they enter the peak of their turbulent teen years.
Starring: Hyeri, Park Bo Gum, Ryoon Joon Yeol, Go Kyung Pyo, Lee Dong Hwi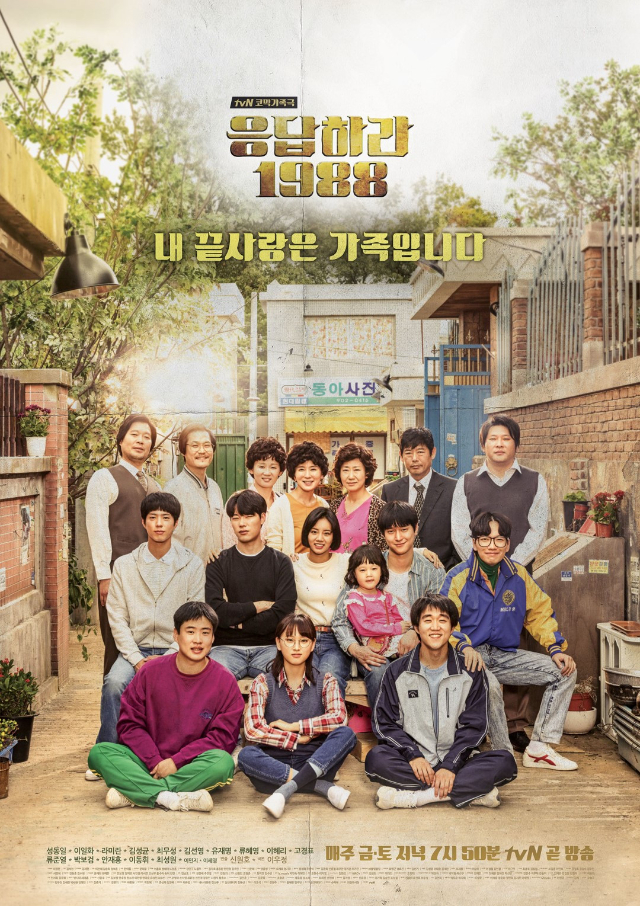 5. Goblin (2016)
Rating: 18.680%
TV Channel: tvN
A romantic fantasy drama, the series follows the story of a 939-year-old Goblin, also known as the Protector of Souls, as he ends up falling for the girl destined to end his cursed immortal life.
Starring: Gong Yoo, Kim Go Eun, Lee Dong Wook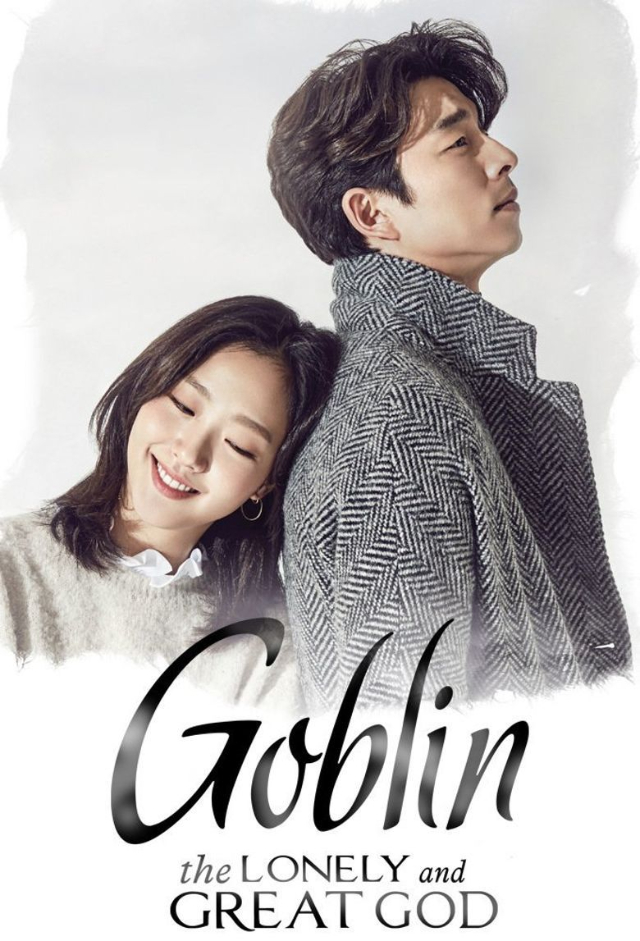 6. Mr. Sunshine (2018)
Rating: 18.129%
TV Channel: tvN
A poor boy born into a house servant's family travels to the United States during the 1871 Shinmiyangyo incident. He soon grows up to become an American military officer who returns to his homeland and falls in love with an aristocrat's daughter, all while unveiling a sinister plot by foreign nationals to colonize Korea.
Starring: Lee Byung Hun, Kim Tae Ri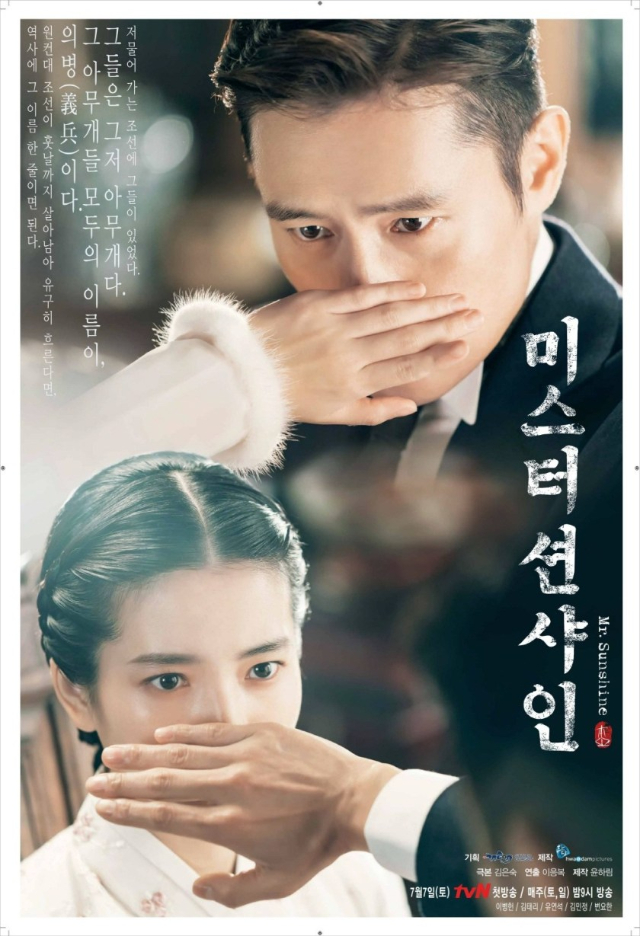 7. Mr. Queen (2020)
Rating: 17.371%
TV Channel: tvN
In modern-day Seoul, prestigious chef Jang Bong-hwan of the President's Blue House gets caught in a scuffle that leads him to fall off a building. When he wakes up, he realizes he's traveled back to the Joseon period, and his soul is now inhabiting the body of Queen Kim So-yong. Unable to escape this odd situation, he sets out to learn more about the queen's life but ends up getting caught in the Kingdom's political drama.
Starring: Shin Hye Sun, Kim Jung Hyun
8. Itaewon Class (2020)
Rating: 16.548%
TV Channel: JTBC
Ex-con Park Saeroyi and his misfit group of employees work to turn their modest bar into the number one pub in Itaewon. Reaching their goal turns out to be an uphill battle as they deal with the ruthless CEO of Jangga Co., a.k.a. the man responsible for setting off a chain of events that landed Saeroyi in jail in the first place.
Starring: Park Seo Joon, Kim Da Mi, Kwon Nara, Ahn Bo Hyun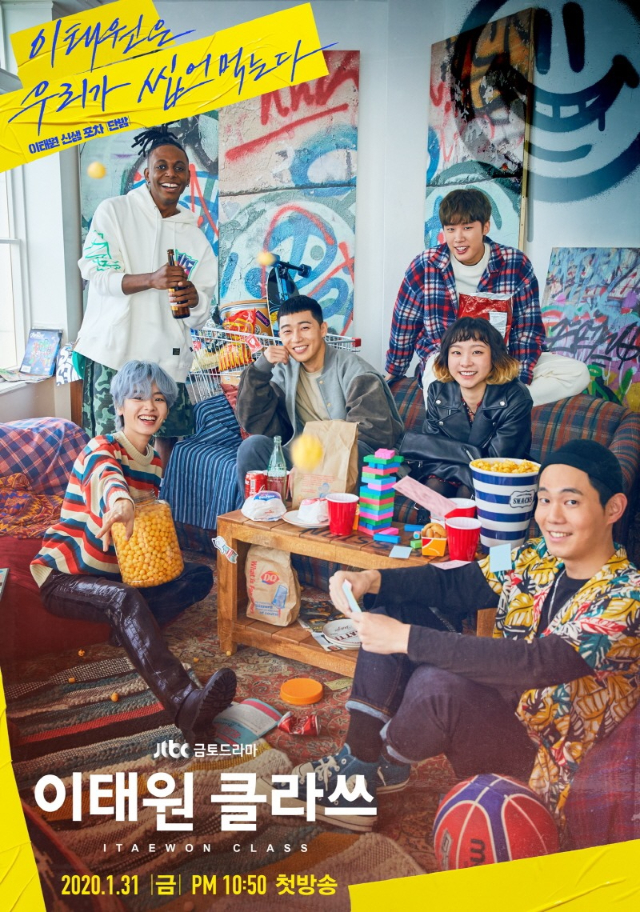 9.Vincenzo (2021)
Rating: 14.636%
TV Channel: tvN
Vincenzo Cassano, a South Korean-born Mafia lawyer in Italy, flees to his homeland after he finds himself caught in between two warring factions. Back in Seoul, he teams up with a spunky female lawyer to exact justice on evil criminals through any means possible.
Starring: Song Joong Ki, Jeon Yeo Bin, Ok Taecyeon, Kwak Dong Yeon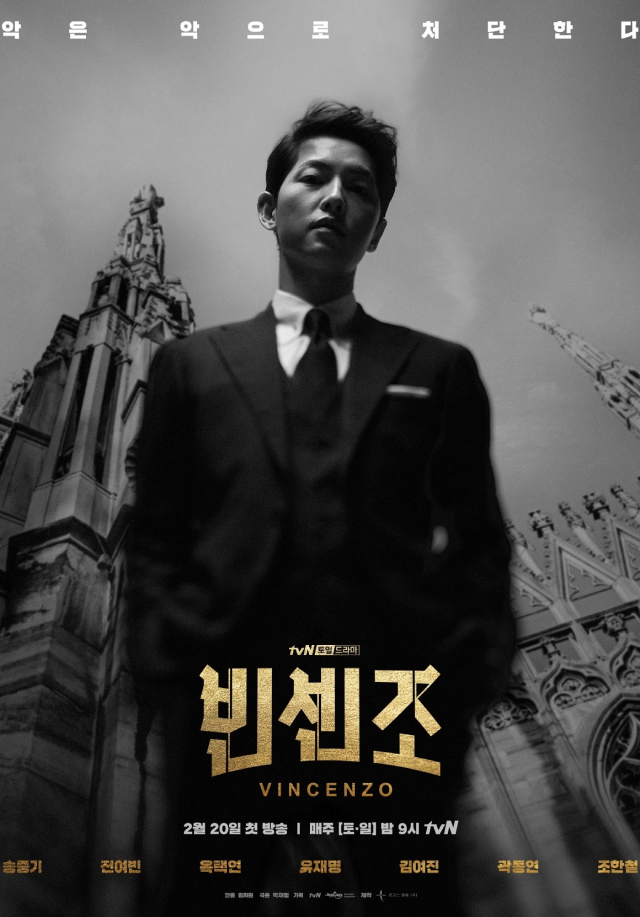 10. 100 Days My Prince (2018)
Rating: 14.412%
TV Channel: tvN
Lee Yul, a crown prince suffering from amnesia, ends up in the care of Hong Shim, an intelligent but unmarried woman, and her father. Thinking of himself to be a commoner, he weds Hong Shim to save her from being punished by a law that he himself established as a prince.
Starring: Do Kyung Soo, Nam Ji Hyun, Kim Seon Ho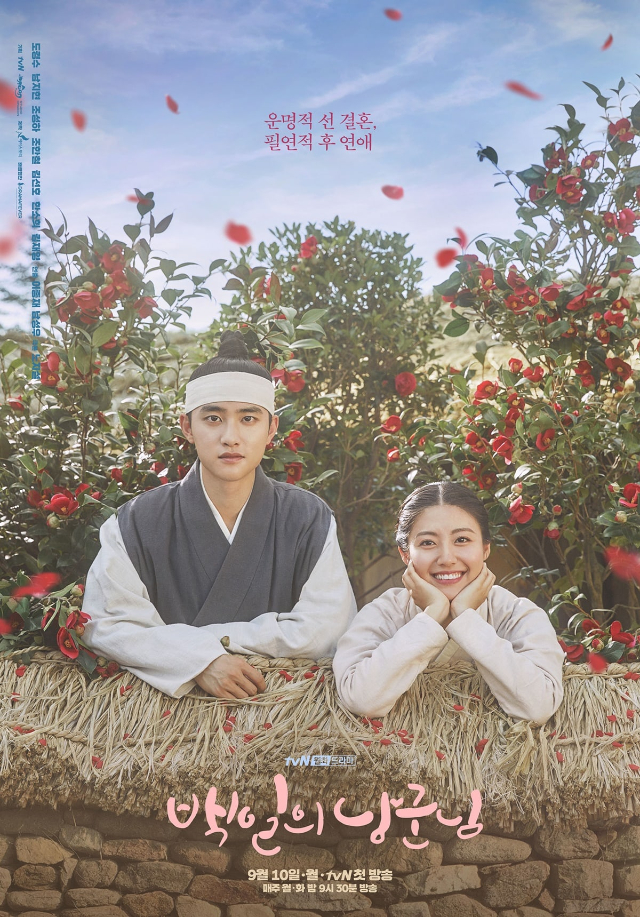 11. Hospital Playlist (2020)
Rating: 14.142%
TV Channel: tvN
Five doctors who've been friends since medical school go through the ups and downs of their job in Yulje Medical Center, all while sharing their love for music by forming a band.
Starring: Jo Jung Suk, Yoo Yeon Seok, Jeon Mi Do, Kim Dae Myung, Jung Kyoung Ho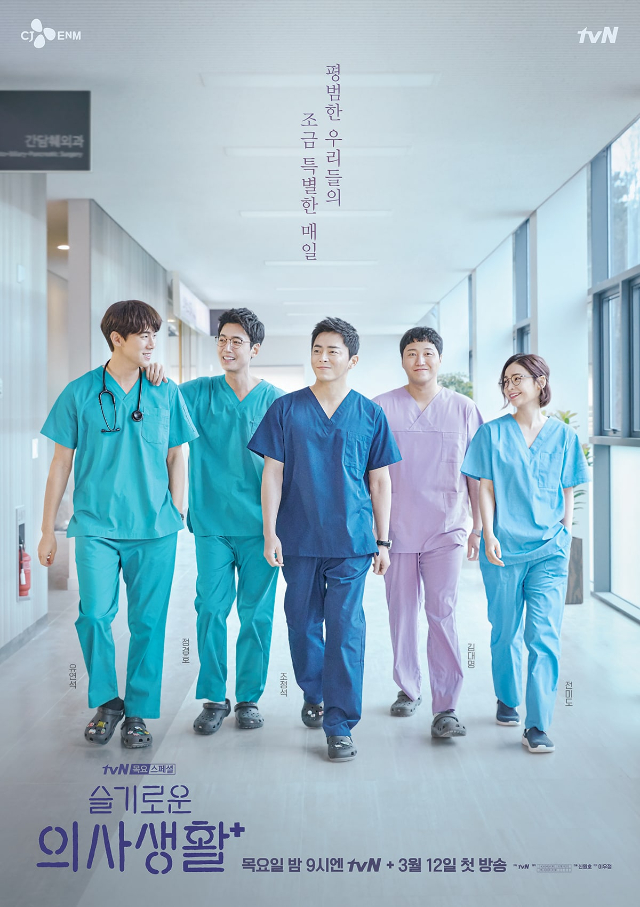 12. Signal (2016)
Rating: 12.544%
TV Channel: tvN
When police lieutenant and criminal profiler Park Hae-Yeong gets hold of a special walkie talkie that can communicate with people from the past, he joins forces with a detective in 1989 to solve three decades of related murders.
Starring: Lee Je Hoon, Kim Hye Soo, Cho Jin Woong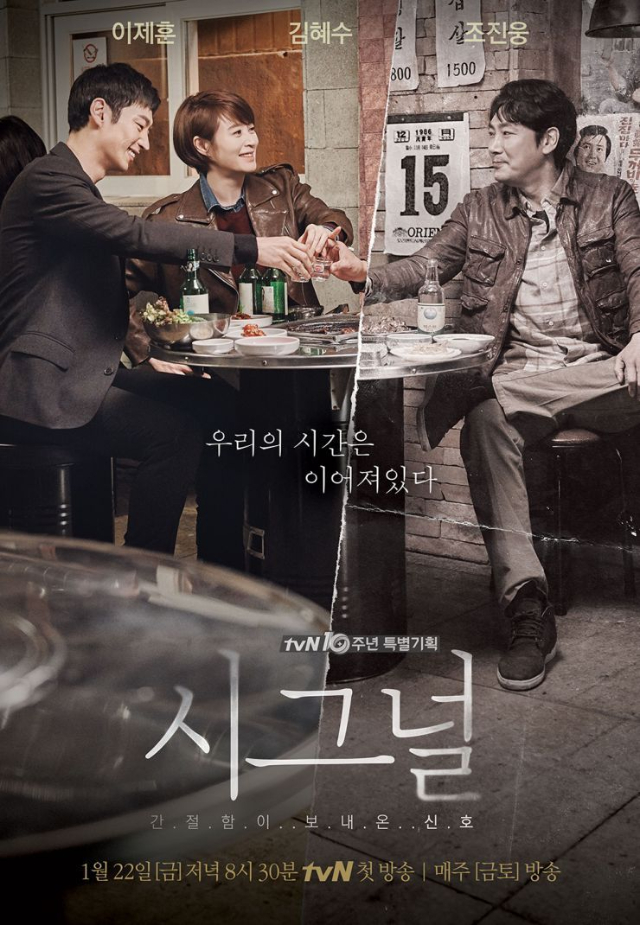 13. The Lady in Dignity (2017)
Rating: 12.065%
TV Channel: JTBC
A wealthy woman living a luxurious life finds her daily routine tarnished when a mysterious stranger moves into her home as the caregiver to her ill father-in-law.
Starring: Kim Hee Sun, Kim Sun Ah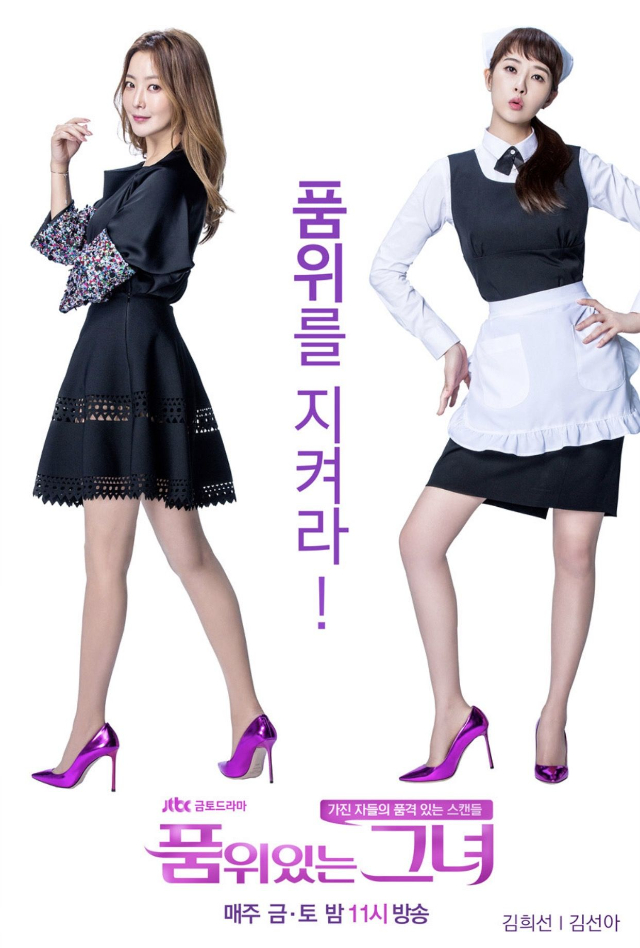 14. Hotel del Luna (2019)
Rating: 12.001%
TV Channel: tvN
Located in downtown Seoul, the peculiar Hotel del Luna has existed for several millennia catering to lost souls. It's CEO, Jang Man Wol, is cursed to run the establishment for all of eternity as punishment for a sin she can't remember. The only way to free herself from her penance is to find someone who's committed a crime far worse than hers.
Starring: IU, Yeo Jin Goo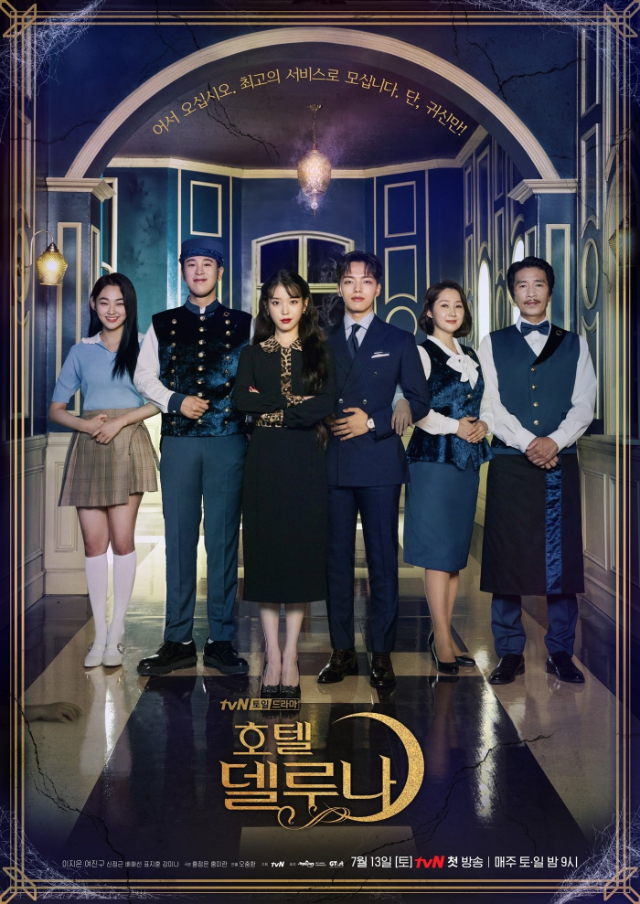 15. Reply 1994 (2013)
Rating: 11.509%
TV Channel: tvN
Alternating between 1994 and 2013, the series follows six university students all residing in one boarding house in Seoul, where they encounter the daughter of the house's owner, Sung Na-Jung. While experiencing various cultural Korean milestones together, including the emergence of the K-Pop boygroup Seo Taiji and Boys, and the Sampoong Department Store collapse, these seven strangers soon learn to treat each other like family.
Starring: Go Ara, Jung Woo, Yoo Yeon Seok, Kim Sung Kyun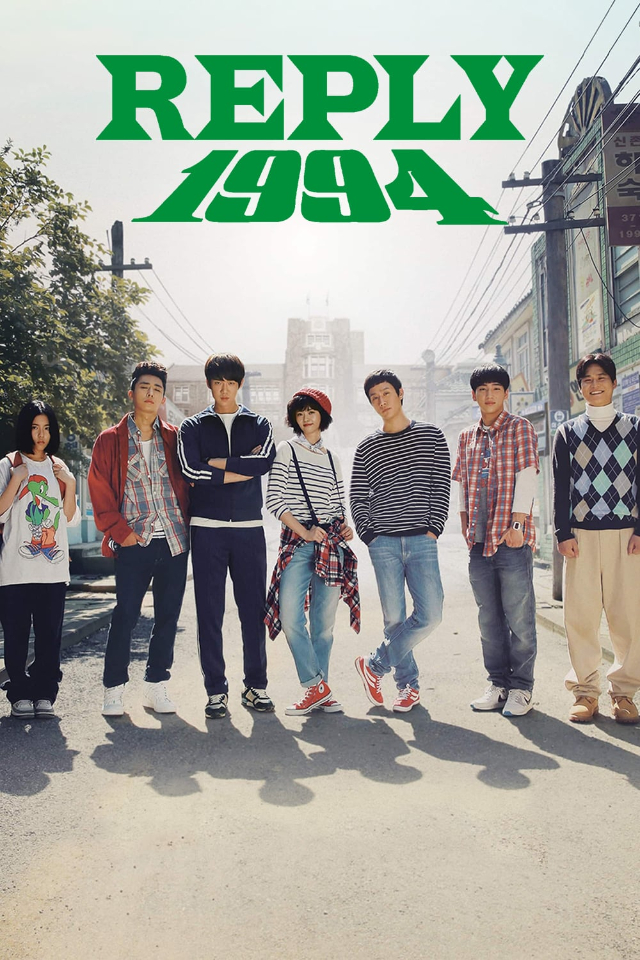 16. Prison Playbook (2017)
Rating: 11.195%%
TV Channel: tvN
A star baseball player's bright future hits a dire snag when he's sentenced to one year in prison after defending his sister from sexual assault. Forced to adapt to a life behind bars, he gets reacquainted with a former baseball player and childhood friend, now turned prison guard.
Starring: Park Hae Soo, Jung Kyung Ho, Krystal, Jung Hae In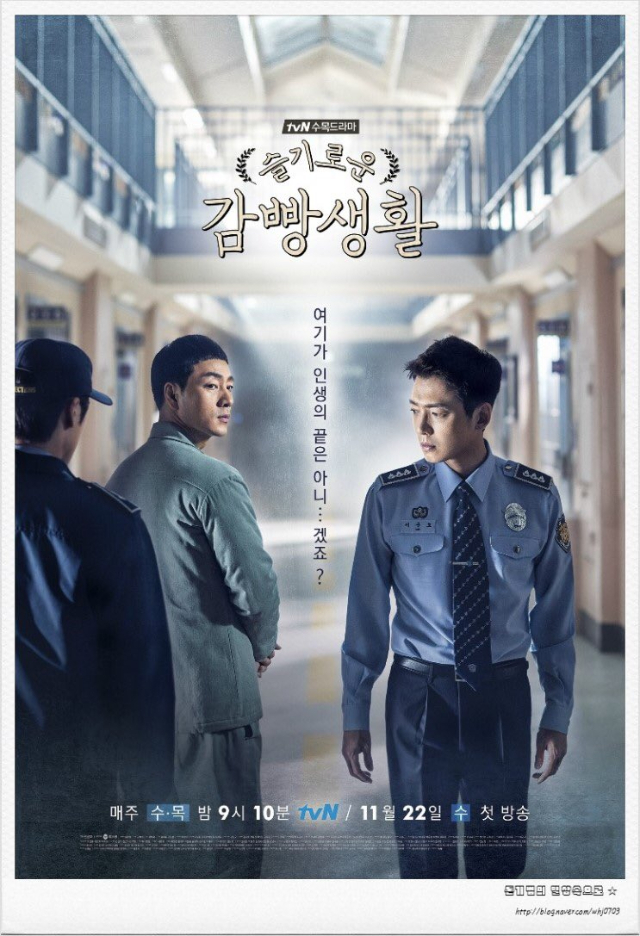 17. The Uncanny Counter (2021)
Rating: 10.999%
TV Channel: OCN
Disguised as employees at a noodle shop restaurant, four demon hunters visit earth to thwart evil spirits from attempting to attain eternal life.
Starring: Cho Byung Gyu, Yoo Joon Sang, Kim Se Jeong, Yeom Hye Ran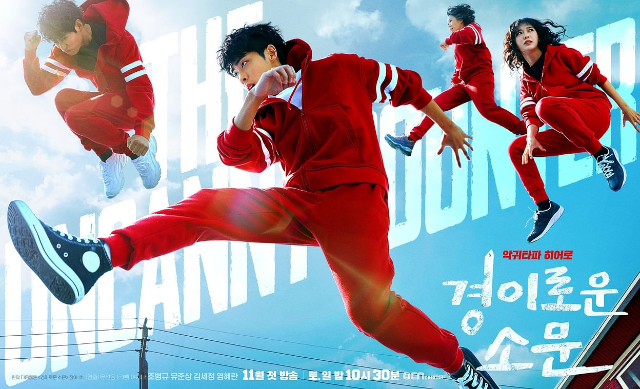 18. The Crowned Clown (2019)
Rating: 10.851%%
TV Channel: tvN
To protect their king during a state of social unrest, the Joseon empire asks Ha Sun, a clown and the king's lookalike, to take his place in the palace. Anxious about being found out, Ha Sun struggles with his new role, especially when he finds himself falling for the beautiful Queen Yoo So-Woon.
Starring: Yeo Jin Goo, Lee Se Young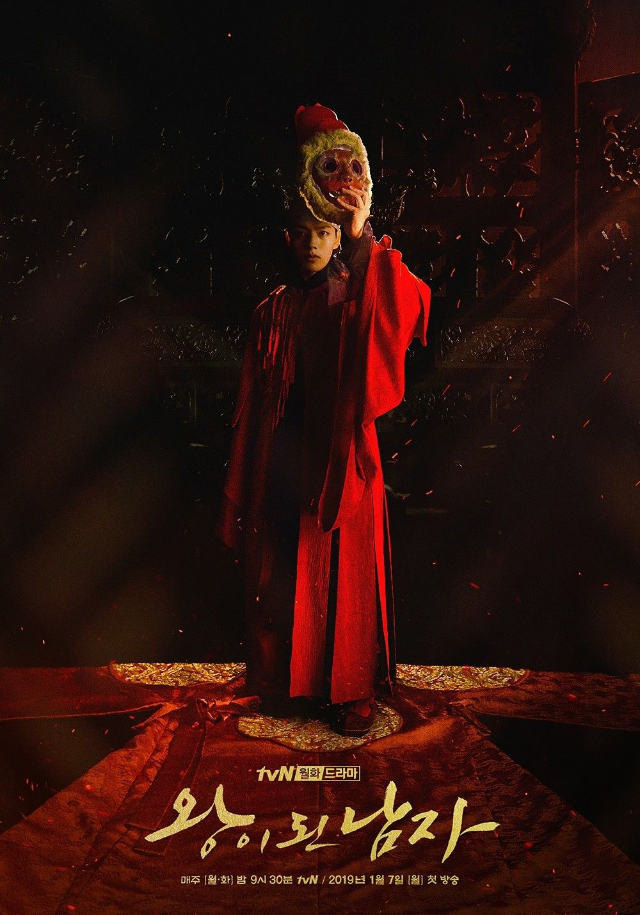 19. My Kids Give Me a Headache (2012)
Rating: 10.715%
TV Channel: JTBC
A drama that follows a family of three generations, the story starts with eldest daughter Hee Jae whose secret pregnancy causes a storm within her tight-knit family once they find out about her nine month old belly.
Starring: Uhm Ji Won, Yoo Dong Geun, Kim Hae Sook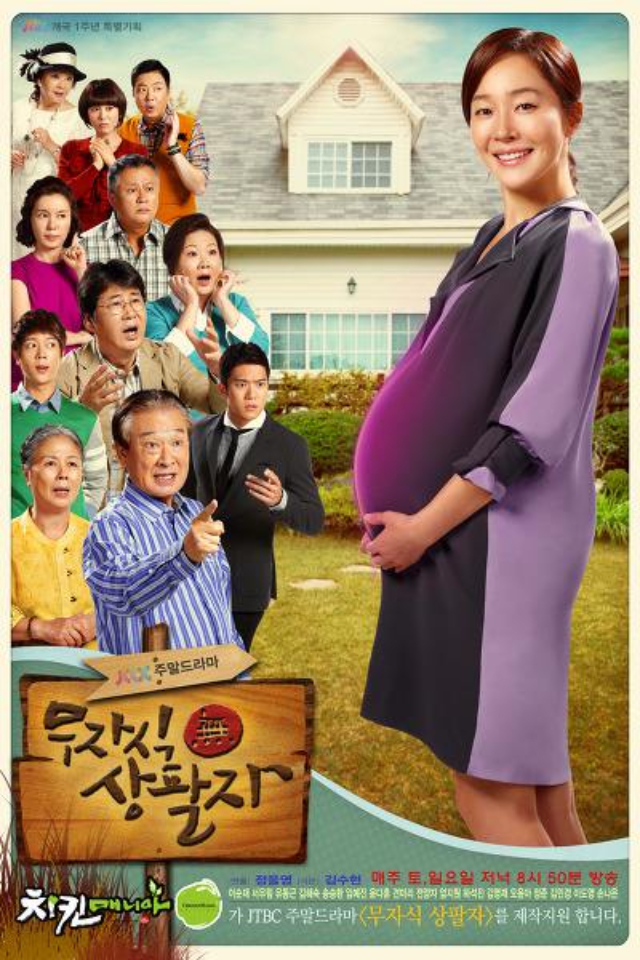 20. Mine (2021)
Rating: 10.512%
TV Channel: tvN
This Korean drama follows two wealthy and ambitious women in a conglomerate family as they seek the meaning of true love and joy, all while toppling anyone who dares stand in their way.
Starring: Lee Bo Young, Kim Seo Hyung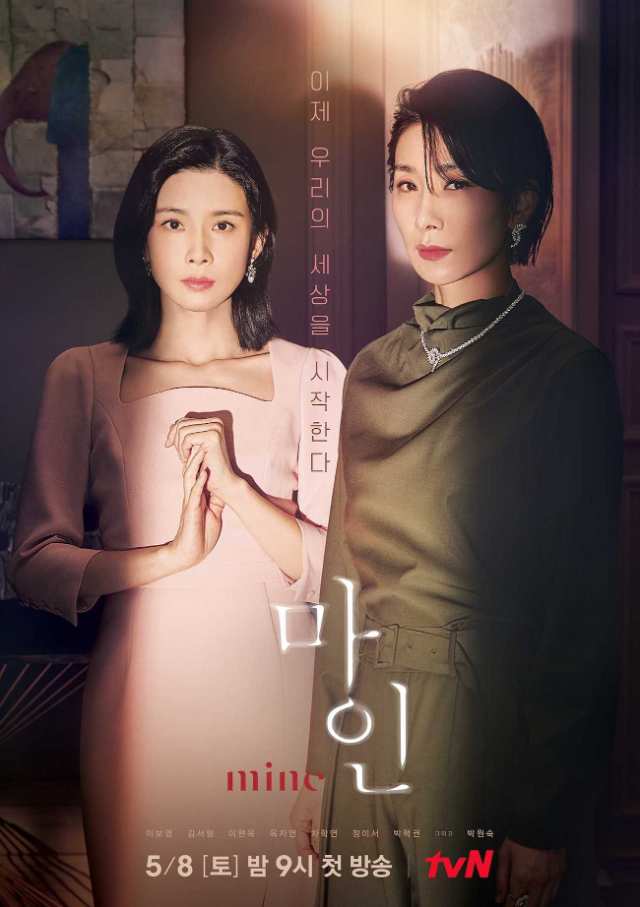 21. Encounter (2018)
Rating: 10.329%
TV Channel: tvN
Opposites attract in Encounter when divorcee and hotel CEO Cha Soo Hyun, and the innocent and ordinary Kim Jin Hyuk, both searching for a fresh start, cross paths and fall in love during a trip to Cuba.
Starring: Park Bo Gum, Song Hye Kyo, Jang Seung Jo
22. Hospital Playlist 2 (2021)
Rating: 10.071% (Currently ongoing)
TVChannel: tvN
In yet another season of Hospital Playlist, the bond of five college friends turned doctors continue to be tested as they deal with life, death, and everything in between at their hospital.
Starring: Jo Jung Suk, Yoo Yeon Seok, Jeon Mi Do, Kim Dae Myung, Jung Kyoung Ho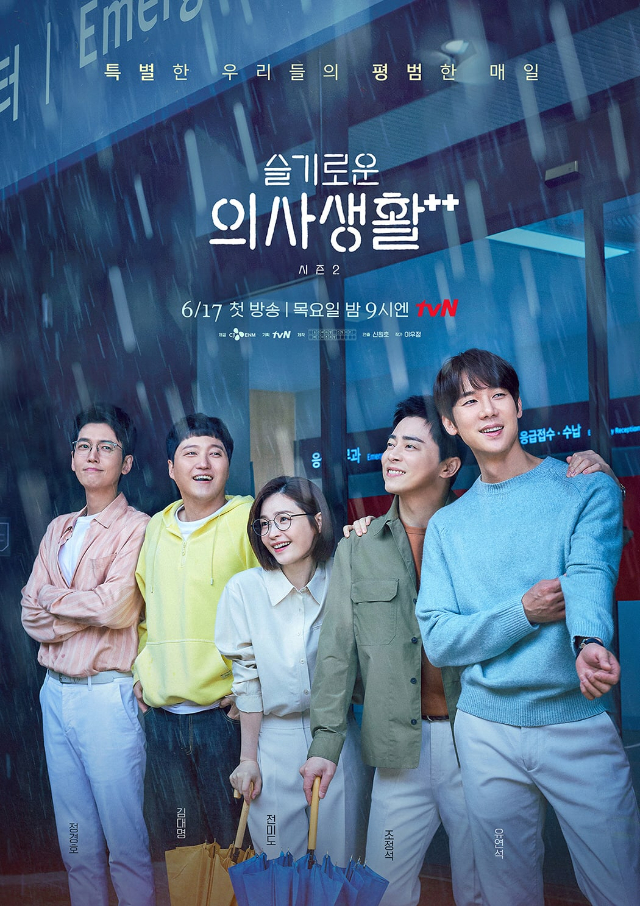 23. Memories of the Alhambra (2018)
Rating: 10.025%
TV Channel: tvN
Yoo Jin Woo, a brilliant game developer, and the strong spirited CEO of an investment company has his competetive nature tested after his best friend betrays him. He subsequently travels to Granada, Spain after hearing about a groundbreaking AR game created by someone from the area. There he stays at a hostel and unwittingly entangles the owner, Jung Hee-joo, into a series of strange events.